About the Technical Seminar
We are pleased to welcome our speakers, appreciating their contributions
to help us develop the next era of precision nutrition.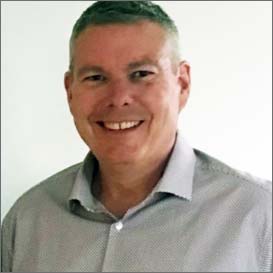 Technical Manager – Poultry at Jefo
Talk: Producing antibiotic-free chickens for over a decade: challenges and learnings
Fun fact: Derek was chased by a shark once in Australia
Derek and his wife Jacquie live on a farm outside of Mildmay Ontario. The family's farm currently raises approximately 120,000 broiler chickens per cycle without the use of antibiotics. For over 18 years, his focus has been on the sustainable reduction of antibiotic use in poultry. In the early 2000's, he started implementing the use of coccidiosis vaccines and novel management approaches to tackle anticoccidial resistance development. Derek has consulted internationally for various pharmaceutical, vaccine, and genetic companies engaged in the advancement of poultry welfare and health. He was a member of the Chicken farmers of Canada antibiotic reduction committee. Until May, of 2020, he was the President and General Manager of Trillium Hatchery. He is also a PAACO certifi ed poultry welfare auditor. Currently, Derek spends his time working for Jefo Nutrition providing Technical Services, and as General Manager of Hucon Inc.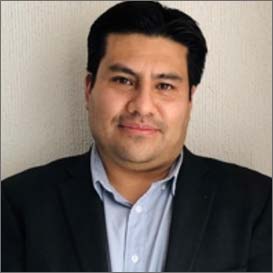 Universidad Autónoma de Querétaro

Talk: Salmonella prevalence in Mexico
Fun fact: His almost famous quote… "There are no good or bad bacteria; they are simply bacteria wanting to replicate and spread".
Dr. Gerardo M. Nava obtained his DVM and MSc degrees from the Universidad Nacional Autónoma de México and his PhD from the University of Illinois Urbana-Champaign. He did a Postdoc at the Washington University School of Medicine. Currently, he is a Professor and Researcher of the Department of Research and Postgraduate Studies in Food, Faculty of Chemistry of the Universidad Autónoma de Querétaro. He is responsible for the Molecular Microbiology Laboratory and his working group studies the microbiota-host interaction at the intestinal mucosa level. In addition, his laboratory performs epidemiological surveillance of the prevalence and antimicrobial resistance of Salmonella enterica and pathogenic E. coli in meat and egg production systems in Mexico. Dr. Nava has more than 55 published articles and has been thesis advisor of several undergraduate and postgraduate students.

Fun fact: His almost famous quote… "There are no good or bad bacteria; they are simply bacteria wanting to replicate and spread".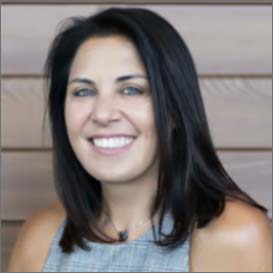 Vice President of Applied Scientific Curiosity

Talk: 'I See Inside' Methodology to evaluate intestinal health in the fi eld and as a tool for decision making
Fun fact: As a student, Elizabeth dreamed of hiking and discussing with scientifi c authors that had inspired her to pursue studies in physiology and immunology.
For 15 years, Dr. Santin had been a Professor of Poultry Pathology at the Universidade Federal do Paraná, Brazil. She completed her DVM at the Universidade Federal de Santa Maria and PhD at the Universidade de São Paulo. She was a postdoctoral fellow at the University of California in Immunology and Nutrition. Dr. Santin has been actively engaged in research in the fi elds of gastrointestinal health and microbiology applied to poultry production. She joined the Jefo team in 2019 as Research & Product Development Advisor. Today she is the Vice President of Applied Scientifi c Curiosity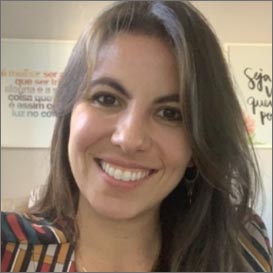 Technical Support Manager – Poultry & Swine at Jefo

Talk: Microencapsulated Organic Acids + Essential Oils as a tool for modulating intestinal integrity
Fun fact: A perfect weekend for Mariana includes: horseback riding, going to the beach, playing tennis, eating "churrasco" (Brazilian barbecue), drinking wine, eating dulce de leche, spending time with family and friends.
Dr. Mariana obtained her degree in Veterinary Medicine from the Federal University of Rio Grande do Sul, Brazil. At the same University, she continued her studies in poultry and swine nutrition by completing her Master's and her PhD, which she also had a year of practice at the University of California, Davis. She joined Jefo in 2015 and has focused her work on nutritional and gut health solutions for poultry and pigs. In addition to being the Technical Services Manager for LATAM, Dra. Mariana acts as a specialist, providing support to poultry and swine producers globally. Her personal mission is to learn and share knowledge in order to support the evolution of animal production at a level where everyone in the world has access to high-quality protein of animal origin.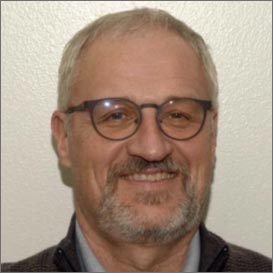 U.S. Department of Agriculture

Talk: The importance of microbiota and immunity in poultry nutrition
Fun fact: He enjoys cycling
Dr. Kogut is a Research Microbiologist and Lead Scientist within the Food and Feed Safety research Unit at the Southern Plains Agricultural Research Center, College Station, TX, USA. Dr. Kogut has published over 200 peer-reviewed scientifi c papers,11 book chapters, and has received 5 patents. Dr. Kogut's research is centered on gut health of poultry and alternatives to antibiotics to control disease and increase production. Specifi cally, Dr. Kogut's research has concentrated on the development of cost-eff ective immunological interventions to improve gut health by studying the role of the microbiota in immunity to infection; the role of dietary metabolites in promoting immune regulation and immune responses to pathogens; tissue specifi c regulatory responses to infection; characterizing novel molecular targets that mediate the actions of dietary compounds and botanicals in infl ammation and immunity; investigating how diet modulates the gut microbiome and mucosal immune responses; and understanding the integration of central metabolic pathways and nutrient sensing with antimicrobial immunity and how it alters cellular energy homeostasis and contributes to the prevention or resolution of infectious diseases.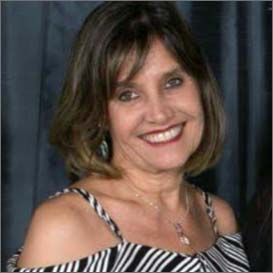 ANDRÉA MACHADO LEAL RIBEIRO
Professor and Researcher at the Universidade Federal do Rio Grande do Sul, Brazil

Talk: Nutrition management to maximize development of the gastrointestinal tract
Fun fact: Andrea is a Journalist, she has already been an pilot (single-engine course) and intends to pursue an artistic career with her retirement playing bossa nova in some corner of life.
Professor Andréa Machado Leal Ribeiro is an Agricultural Engineer, MSc and PhD in animal nutrition. She has a post-doctorate in nutrition and immunology from the University of California, Davis and has been a university professor for more than 35 years, 31 of which at the Universidade Federal do Rio Grande do Sul, Brazil. As a researcher, she works on nutritional requirements for non-ruminants, evaluation of feeds and additives, and the interaction between immunology and nutrition. Over the years, she has supervised more than 35 MSc and PhD students. Among her administrative activities, she acted as coordinator of the Animal Nutrition Laboratory and coordinated the creation of the Animal Science course in the university and was the coordinator of this course in the fi rst 5 implementation years.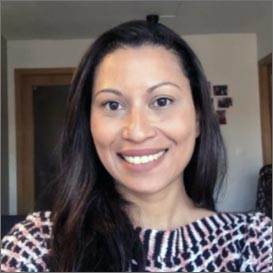 Technical Specialist Poultry & Swine at Jefo
Talk: Protease, the indispensable tool in poultry and swine production
Fun fact: Her main passions are her family, her cats, music, dance, and travels.
Dr. Vieira obtained her degree in Animal Science and her Master's Degree in Monogastrics Nutrition at the Federal Rural University of Rio de Janeiro, Brazil. She completed her PhD in Poultry and Swine Nutrition at the Federal University of Rio Grande do Sul with a one-year internship at the University of Auburn, Alabama. She was a postdoctoral student at the Federal University of Paraná in swine nutrition. Dr. Vieira has actively participated in research in the fi elds of poultry and swine nutrition, nutrient metabolism, enzyme supplementation and the use of feed additives with an eff ect on intestinal health. She joined Jefo in 2018 as a Technical Services Specialist – LATAM – Poultry & Swine, focusing her work on nutritional and intestinal health solutions for monogastric animals.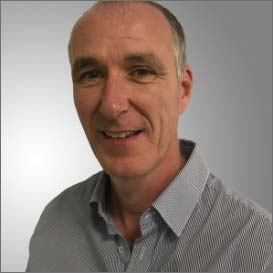 Technical Manager, Jefo Europe
Talk: The European vision: trends and challenges in poultry and swine production
Fun fact: During his stay in Mexico, he visited many places that not even Mexicans knew, but he only spent half a day in Cancun.
Mr. Emmanuel has a Master of Science in Animal Nutrition from AgroparisTech, Paris. He joined In Vivo NSA in 1997 as a swine nutritionist. After 7 years, he was the director of the swine department. In 2008, he decided to move to Mexico and work as technical support for monogastrics (poultry and swine) in an International feed additives company. He spent 2 years and half in Mexico visiting customers (feed companies and producers). He returned to France working for the same company to provide technical support for Europe. In 2014, he joined a family company based in Britanny to work with monogastrics (research and development, nutritional solutions, technical support). He recently joined Jefo Europe to manage the European technical department (all species). His mission is to create, value and communicate data! Throughout his career, he has worked always with the idea of innovation in animal nutrition.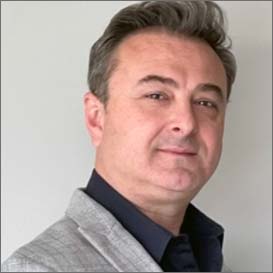 Nutrition Consultant for Jefo Latin America

Talk: Challenges nutrition consultants face during times of COVID
Fun fact: Love a good wine, a good barbecue and a good chat. Convinced that the "Chamuscado" (excessive searing) must be present in every good barbecue. If in doubt, consult the great Argentine Chef Francis Mallmann.
With more than 20 years of experience in Animal Nutrition, Fernando started working at the Provimi Company and accessing postgraduate courses in poultry, swine and pet food nutrition. He is a nutrition consultant for several poultry companies and pet food manufacturers in Argentina and Latin America.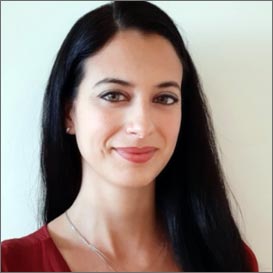 Business Development Manager at Belfeed
Talk: Bacterial Xylanase and its eff ectiveness in corn based diets
Fun fact: Like any veterinarian, Raquel loves animals and nature. Among a less known facet of her is dancing. In her spare time, Raquel becomes a couple dance teacher at various dance schools in Belgium and attends international dance congresses.
Dr. Raquel Sanz is from Spain. She studied Veterinary Medicine in Córdoba, Spain. She then decided to complete her studies with a Bachelor's degree in Food Science and Technology, also at the Universidad de Córdoba, and with a Master's Degree in Food Quality Auditing and Safety from the Universidad de León, Spain. During her studies, Raquel acquired extensive knowledge in matters related to the entire food chain; 'From farm to table', where animal health is in complete interconnection with human health. In 2014, Raquel decided to move to Belgium to continue her training and seeking new opportunities. Recently, in 2020, she fi nished her PhD in Veterinary Sciences at the Ghent University, Belgium, specializing in immunology. In her PhD thesis, she focused on the development of vaccines against gastrointestinal diseases in piglets, mainly against ETEC, and on mucosal immunity. Currently, she works for Belfeed (a Puratos subsidiary) as business development manager, providing technical support in Latin America, Spain and Portugal.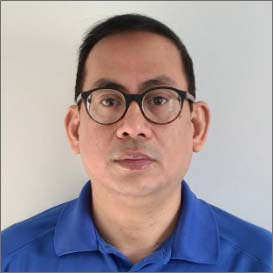 Technical Support Manager Poultry & Swine at Jefo

Talk: Managing heat stress in poultry and swine with Jefo Solutions
Fun fact: If Glenmer had to eat only one food for the rest of his life, it would be rice.
Dr. Glenmer Tactacan received his Bachelor's (1995) and Master's degree (2001) in Animal Science at the University of the Philippines in Los, Banos, Laguna Philippines. In 2007, he joined the PhD program of the University of Manitoba in Winnipeg, Canada where he received his doctorate degree in Animal Science in 2011. His experience involves the management of advanced tools to improve poultry nutrition and health. He is presently working with Jefo as part of the company's I&D and international technical service team.
9:00 – 15:00 hrs
Arrive Cancun airport and transfer to Hotel
9:00 – 16:30 hrs
Check in hotel El Dorado Seaside Suites
18:00 – 21:00 hrs
Cocktail and welcome dinner at Palms Beach (1)
Wednesday, November 24th (morning)
7:00 – 8:15 hrs
Breakfast at Seaside Market Terrace (2)
8:30 – 9:00 hrs
Starts Technical Seminar at Ballroom (3)
Welcome message Germán Márques, LATAM Sales Director
9:00 – 9:40 hrs
Producing antibiotic-free chickens for over a decade: challenges and learnings
Derek Detzler
9:40 – 10:20 hrs
Salmonella prevalence in Mexico
Gerardo M. Nava
10:20 – 10:40 hrs
Coffee Break
10:40 – 11:20 hrs
"I See Inside" Methodology to evaluate intestinal health in the field and as a tool for decision making
Elizabeth Santin
11:20 – 12:00 hrs
Microencapsulated Organic Acids + Essential Oils as a tool for modulating intestinal integrity
Mariana Lemos de Moraes
Wednesday, November 24th (afternoon)
12:30 – 13:30 hrs
Lunch at Arrecifes Restaurant (4)
13:30 –14:30 hrs
The importance of microbiota and immunity in poultry nutrition (3)
Mike Kogut
14:30 – 15:10 hrs
Nutrition management to maximize development of the gastrointestinal tract
Andréa Machado Leal Ribeiro
15:10 – 15:30 hrs
Coffee Break
15:30 – 16:10 hrs
Protease, the indispensable tool in poultry and swine production
Marcia Vieira
16:10 – 17:00 hrs
Panel discussion
17:00 – 20:00 hrs
Cocktail and dinner at Seaside Market Terrace (2)
7:00 – 8:15 hrs
Breakfast at Seaside Market Terrace (2)
8:30 – 9:20 hrs
The European vision: trends and challenges in poultry and swine production (3)
Emmanuel Landeau
9:20 – 10:00 hrs
Challenges nutrition consultants face during times of COVID
Fernando Fontanilla
10:00 – 10:20 hrs
Coffee Break
10:20 – 11:00 hrs
Bacterial Xylanase and its effectiveness in corn based diets
Raquel Sanz García
11:00 – 11:40 hrs
Managing heat stress in poultry and swine with Jefo Solutions
Glenmer Tactacan
11:40 – 12:30 hrs
Panel discussion
12:30 – 13:30 hrs
Lunch at Arrecifes Restaurant (4)
17:00 – 21:30 hrs
Mezcal tasting and closure dinner at Palms Beach (1)


[upg-list album="distributor-meeting"]
[upg-post type="image" ajax="true"]